---
Each country handles packaging waste differently.
Our reports help you understand and compare the local rules for countries where your product is marketed.
---
What happens to your packaging once it is thrown away? Dive into our Country Reports to see Country Overviews with information on waste, local legislative environments and Extended Producer Responsibility (EPR), and keep up to date with recent developments.
Learn more about EPR fees and taxes on your packaging via calculation overviews and localised example calculations via four standard packaging formats. See whether any applicable thresholds exist for your organisation, or whether any bonuses are available. Are there other fees or taxes in place? Read about these and get an understanding of who is responsible for payment.
Dive into local collection, sorting, and reprocessing by learning high level information on local management, and get a point of reference on whether these systems are limited, developing, or mature. CIRCPACK provides the same specialised context on common packaging materials, including glass, metals, paper and cardboard, and plastics.
Finally, you can expect to get information on the status of local Deposit Return Schemes (DRS), labelling requirements, and recycling and DRS results, supported by associated methodologies.
GET A 
COUNTRY SAMPLE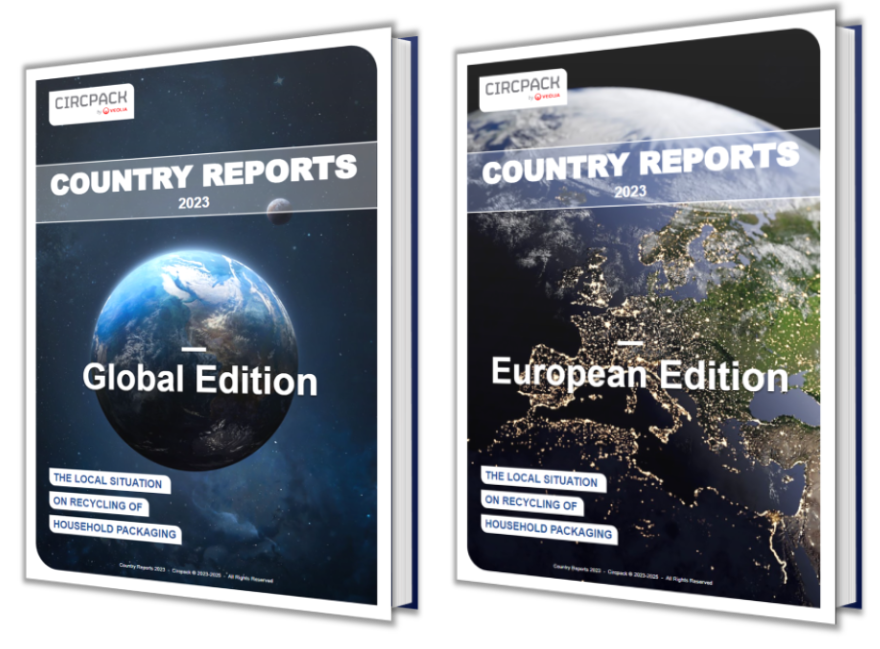 You can download our Country Reports brochure for free by filling your email address below:
EXPLORE THE WORLD OF RECYCLING
AND EPR SYSTEMS IN 69 COUNTRIES